Marine Fisheries Advisory Committee Members
Biographies of the members of MAFAC
Sebastian Belle
Hallowell, Maine
Sebastian Belle is the Executive Director of the Maine Aquaculture Association and a national leader with vast expertise in marine aquaculture, processing, marketing, farm management, and regulations.
Subcommittee: Commerce (co-chair)
Term Expires: July 2023 (2nd Term) 
Roger Berkowitz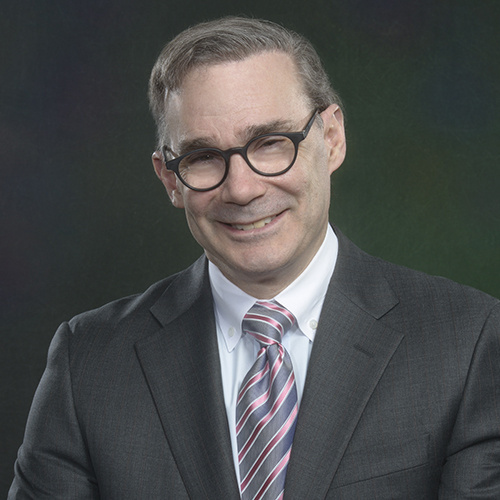 Boston, Massachusetts
Roger Berkowitz is the founder and CEO of Legal Sea Foods Marketplace, an e-commerce and retail company delivering superior quality, sustainable seafood nationwide. He was formerly President & CEO of Legal Sea Foods, a position he held for almost 30 years, before selling the restaurant group. A long-time leader on issues such as sustainability and traceability, he now serves as founding President of the Massachusetts Seafood Collaborative, a non-profit advocacy group of fisherman, processors and wholesalers dedicated to strengthening the MA seafood industry.
Subcommittee: Commerce (co-chair)
Term Expires: July 2023 (2nd Term) 
Megan Davis, Ph.D., MAFAC Chair
Research Professor, Aquaculture, Florida Atlantic University, Harbor Branch Oceanographic Institute
Ft. Pierce, Florida
For over 40 years, Megan Davis has combined her strengths in aquaculture, marine ecology, education, business and project management to lead several team projects throughout the Caribbean and Florida. As co-founder of the Turks and Caicos Island's queen conch farm she was instrumental in developing commercial techniques for conch aquaculture and restoration. At Harbor Branch Oceanographic Institute she was part of the team that retrained more than 700 commercial fishers, affected by a state enacted net ban, to be clam farmers. This advanced the clam industry to be the leading food aquaculture segments in Florida. She was active in establishing Harbor Branch's 30-acre Aquaculture Development Park, which serves the industry through workforce training and development of new technology and production of species in recirculating systems. One of Megan's passions is sharing information about healthy seafood and sea vegetable choices through cooking demonstrations that are combined with presentations about sustainable seafood. 
Subcommittee: Commerce, Ecosystems Approach, and Protected Resources
Term Expires: March 2024 (2nd Term) 
Raimundo Espinoza
San Juan, Puerto Rico
Raimundo Espinoza is the founder and Executive Director for Conservación ConCiencia. He has extensive experience in coral reef conservation and management; has closely collaborated with commercial fishers, local nongovernmental organizations, and governments in the U.S. and across the Caribbean and Latin America; and his work focuses on creating unique opportunities to further conservation actions on the ground and sea. Previously, he served as the Nature Conservancy's founding Cuba program director and was also responsible for successfully establishing the Nature Conservancy's operation in Puerto Rico. He has served as an advising delegate of the Puerto Rican government at the Caribbean Challenge Initiative, served on the U.S. Caribbean Fisheries Management Council's Outreach and Education Advisory Panel, and continues on the Council's Puerto Rico District Advisory Panel as well as NOAA's Highly Migratory Species Advisory Panel.
Subcommittee: Ecosystems Approach (chair) and Protected Resources
Term Expires: April 2022 (2nd Term)
Thomas Fote
Toms River, New Jersey
Tom Fote has been an avid angler since he was four years old.  After retiring in 1970 as an US Army Captain, due to wounds sustained in Vietnam, he returned to his first love, fishing.  He became involved in marine ecosystem and environmental issues as a volunteer, because of his interest in restoring striped bass, and is most proud of his work to help end ocean dumping.  Tom's love of fishing has brought him to the East Coast, West Coast, Hawaii, Gulf of Mexico, Panama, and Costa Rico.  He attended Hofstra University, earning a B.A. in business and an MBA in marketing and management. In 1983, he started representing Berkeley Striper Club and the Jersey Coast Anglers Association (JCAA) and soon began attending Mid Atlantic Fishery Management Council and Atlantic States Marine Fisheries Commission (ASMFC) meetings. In 1990, he became the Governor's Appointee from New Jersey to the ASMFC, and continues to serve in that position. Tom also is on the Board of Directors for the Clean Water Action New Jersey and the JCAA.   
Subcommittees: Recreational Fisheries
Term Expires: April 2022 (1st Term) 
Robert E. Jones
Tyler, Texas
Robert E. Jones has over twenty years of experience working in public policy and government affairs on natural resource issues, including managing the sustainable fisheries portfolio for a global environmental organization. Combined with his training at the Culinary Institute of America, Chef Robert advises clients on ways to reduce waste and loss in their seafood supply chain from boat to throat. He grew up on the coast near Corpus Christi, Texas and is an avid hunter, angler, spearfisherman, and scuba diver.
Subcommittee: Recreational Fisheries
Term Expires: March 2024 (2nd Term) 
Donna Kalez
San Clemente, California
Donna Kalez grew up in the Sportfishing industry. Her family business, Dana Wharf Sportfishing & Whale Watching in Dana Point, Ca. started in 1971. She has been its general manager for over 20 years and works daily to insure her fishing customers and the needs and concerns of the fishing community are acknowledged and heard. She also has working relationships with the commercial fisherman in the Dana Point area. Donna serves as a board member with the Sportfishing Association of California and Coastal Conservation Association-CAL. She stays involved in fisheries issues that affect the lives of her employees,  recreational fisherman, and private boaters in Orange County, and previously served on MAFAC's Recreational Fishing Working Group.  Donna is also committed to the local community serving on the boards of the Dana Point Harbor Association, Doheny Beach Interpretive Center, Festival of Whale Foundation, and is a past president of the local Dana Point Chamber of Commerce. She lives in San Clemente with her husband and two daughters.
Subcommittee: Recreational Fisheries and Protected Resources
Term Expires: March 2024 (2nd Term) 
Sara McDonald, Ph.D.
Charleston, South Carolina
Sara recently began working as the Director of Conservation for the South Carolina Aquarium. She will be helping the Aquarium engage in long-range and strategic planning and work on their priority conservation issues of improving resilience of coastal communities in the face of sea level rise, reducing plastic pollution, empowering citizen scientists, participating in research and field work, and supporting local, sustainable seafood. As a Senior Fisheries Scientist for the Monterey Bay Aquarium Seafood Watch program, Sara led work on bycatch and managed the collaborative Seafood Social Risk Tool. Prior to joining the Seafood Watch team, she received her PhD from Duke University where she refined her interdisciplinary research skills bridging marine ecology and policy for her doctoral dissertation, "A Social and Ecological Evaluation of Marine Mammal Take Reduction Teams." Before matriculating as a doctoral student, Sara worked as the Project Manager for Project GloBAL--a global bycatch assessment of long-lived species and highly vulnerable taxa. While working on her master's thesis at the Florida Institute of Technology on growth and behavior of captive Florida manatees, she also worked for the State of Florida's Marine Mammal Carcass Salvage and Rescue Program. She gained a keen understanding of how government functions while working for the Office of Protected Resources at the National Marine Fisheries Service and as a manatee biologist for the Florida Fish and Wildlife Conservation Commission.
Subcommittee: Protected Resources (chair) and Ecosystems Approach
Term Expires: March 2024 (2nd Term) 
Donald McMahon, III
Pensacola, Florida
Donald McMahon is the President of the Pensacola Bay Oyster Co., LLC, Pensacola Bay Oyster Hatchery, LLC and TORCH (The Oyster Restoration Company & Hatchery) in Pensacola, Florida. He has been involved in aquaculture for about the last four years, and formerly worked professionally insurance, investments, and risk management. He is currently a member of the Florida Shellfish Aquaculture Association; the Escambia County RESTORE Committee, which is allocating BP Settlement Funds; Chair of Florida West, a private industry driven community of stakeholders dedicated to economic development and jobs creation; and a board member and secretary of Baptist Health Care, a multi-hospital healthcare provider. He is the recipient of the 2017 Innovation Coast Award for Shellfish Hatchery and Nursery work, and in 2009 won both the National Flood Insurance Program Agency of the Year and PACE Business Leader of the Year awards.
Subcommittee: Commerce and Strategic Planning, Budget, & Program Management
Term Expires: April 2022 (1st Term) 
Stefanie Moreland
Seattle, Washington
Stefanie Moreland is the Vice President of Government Relations and Corporate Social Responsibility for Trident Seafoods. Trident owns and operates primary processing facilities in Alaska serving hundreds of independent catchers-vessels and operates its own modern fleet. Trident is a leader in product development for wild Alaska seafood, serving markets around the world. Stefanie has 20 years of experience in natural resource management and policy development, primarily in the Alaska region, participation in intergovernmental and treaty negotiations, developing fishery management measures, and working with seafood industry trade associations to tackle challenges facing the seafood industry and promote best practices.
Subcommittee: Commerce
Term Expires: March 2024 (2nd Term)
Kellie Ralston, MAFAC Vice Chair
Kellie Ralston, a fifth generation Floridian, serves as the Florida Fisheries Policy Director for the American Sportfishing Association.  Ms. Ralston attended Florida State University where she furthered her interest in the natural and marine world and received her Bachelor's and Master's degrees in biology. She began her professional career working on water quality and Everglades restoration projects with the Florida Department of Environmental Protection and then served as an analyst for the Florida House of Representatives' Water and Resource Management Committee. Most recently she worked with the Florida Fish and Wildlife Conservation Commission where she was involved in policy development and stakeholder coordination for the Division of Marine Fisheries Management. 
Subcommittee: Recreational Fisheries
Term Expires: October 2024 (2nd Term) 
Ervin "Joe" Schumacker
Marine Scientist, Quinault Department of Fisheries, Quinault Indian Nation
Taholah, Washington
Joe Schumacker has worked with the Quinault Indian Nation on the west coast of Washington State for over 19 years.  During that time he has managed many of the tribe's fisheries including salmon, groundfish and shellfish.  Joe has been an active participant for the Quinault Nation at the Pacific Fisheries Management Council and has worked with Washington tribes on marine science issues including; benthic habitat characterization, harmful algal blooms and toxin analysis, improving fisheries assessments off the Washington coast, improving management of coastal crab fisheries, and assessments of intertidal coastal habitat.  He has represented the Quinault Nation on the NANOOS Governing Council, Grays Harbor Marine Resources Committee, Olympic Coast National Marine Sanctuary Advisory Council, and as technical support for the Intergovernmental Policy Council working with the Olympic Coast Sanctuary.  Joe is a Board Member of the Pacific Shellfish Institute and has previously served as a Tribal representative on the Marine Protected Areas Federal Advisory Committee.
Subcommittee: Protected Resources and Ecosystems Approach
Term Expires: March 2024 (2nd Term) 
Patrick Sullivan, Ph.D.
Ithaca, New York
Patrick Sullivan is Professor Emeritus from the Department of Natural Resources and the Environment at Cornell University. With a PhD in Biostatistics and Biomathematics from the University of Washington, his work focuses on assessment and management of marine, estuarine, and freshwater fisheries. For 22 years, Dr. Sullivan was a member of the Scientific and Statistical Committee (SSC) that advises the New England Fisheries Management Council. He is currently serving as a member of the SSC that advises the North Pacific Fisheries Management Council. He also serves on the Steering Committee of the Center for Independent Experts, which provides independent scientific peer review of fisheries assessment methods nationally for NOAA/NMFS. Prior to arriving at Cornell, he served for 10 years as a population dynamicist with the International Pacific Halibut Commission.
Subcommittee: Ecosystems Approach, Recreational Fisheries, and Protected Resources
Term Expires: April 2022 (1st Term) 
Matthew Upton
Seattle, Washington
As an attorney for United States Seafoods, LLC, Matt Upton is involved in all aspects of managing the company's trawlers off Alaska. Growing up, Matt worked in Bristol Bay aboard his family's gillnetter and is familiar with a variety of fisheries.  Matt serves on the North Pacific Fisheries Management Council's advisory panel, and on the board of non-profit cooperatives for vessels in the Amendment 80 and Gulf of Alaska Rockfish limited access privilege programs.  
Subcommittee: Commerce
Term Expires: March 2024 (2nd Term)  
Richard Yamada
Auke Bay, Alaska
Since 1982, Richard has owned and operated Shelter Lodge, a charter fishing lodge business in Southeast Alaska.  He is the President of the Alaska Charter Association that represents over 250 charter vessels throughout Alaska and is on the board of the National Association of Charterboat Operators.  Richard has been involved in several NOAA fisheries grants as project director and chief investigator, such as a Bycatch Reduction Engineering Program grant that developed a means to measure Pacific halibut while still in the water thereby reducing discard release mortality. He also directed a National Fish and Wildlife Foundation grant that developed a market based mechanism for the inter-sector trading of recreational catch shares.
Subcommittee: Recreational Fisheries
Term Expires: March 2024 (2nd Term)